FINTECH Alliance summit, MR. DIY 300th store, DUTY FREE Stores in tourist hubs, SM City Baguio supports museum , AYALA recognition, PMC iPhone promos, HABITAT PH campaign, IMA student competition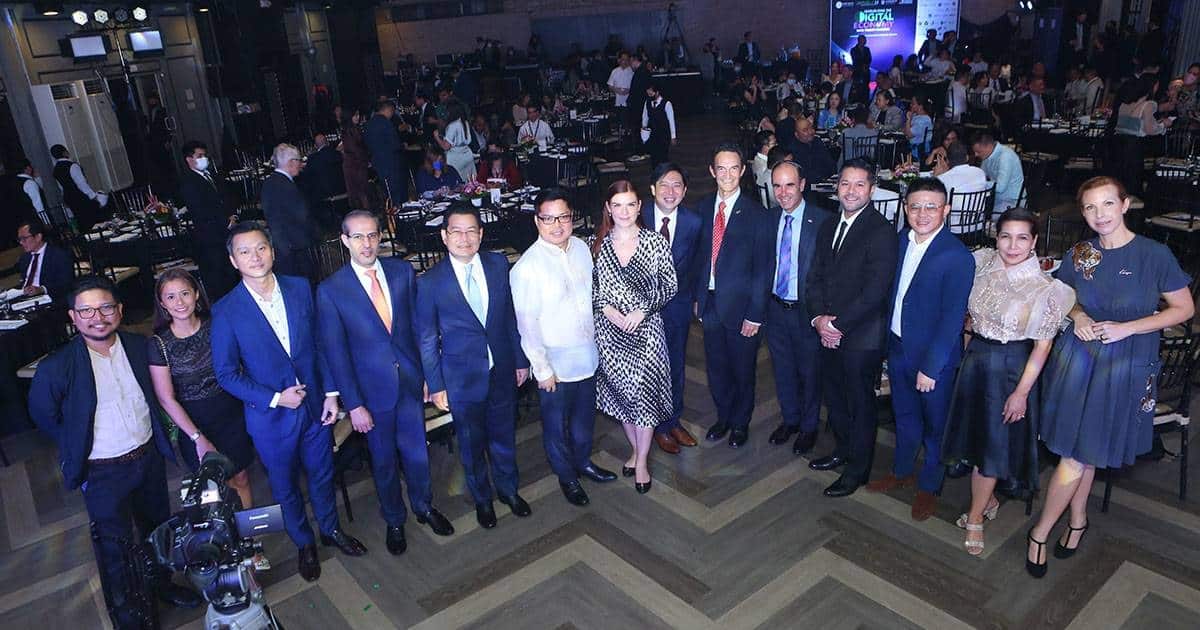 By: Business Insight
Source: Business Insight
Fintech Alliance INDX Summit 2.0 reinforces digital transformation, inclusion
 Fintech Alliance.PH in cooperation with Enderun Conferences recently hosted the second edition of the Inclusion and Digital Transformation (INDX) Summit last November 22-23 at the Enderun Tent in McKinley Hill, Taguig City.
"This monumental event is the gathering of the Philippines' visionaries and trailblazers. The past two years have been golden for the fintech industry in the Philippines and throughout Southeast Asia. It is only fitting that we reflect on our successes and welcome promising years to come," said Lito Villanueva, founding chairman of the FinTech Alliance.PH and the executive vice president and chief innovation and inclusion officer of RCBC.
The INDX Summit 2.0 was capped by the Fintech Alliance Ambassador's Gala, which brought together key heads of missions and other international development agencies as well as regional and global partners.
MR.DIY opens 300th store at SM City Sucat
MR.DIY continues to bring the brand closer to Filipinos as it marks another milestone with the opening of its 300th store at SM City Sucat on November 18.
With the goal to continuously meet the growing demands of consumers and to give back to the community, the one-stop shop retailer will offer more exciting products, new locations, and job opportunities for next year as the brand remains committed to its purpose.
The 300th store celebration themed "Always Low Prices, Always Fun for Everyone", included the store blessing, followed by fun-filled activities on November 18 to 20 with on-ground activities including the grand store reveal and carnival-themed booths and exhibits. MR.DIY also revved up its special promo and deals with mystery gifts and cash vouchers. Month-long specials also made up the 300th store celebration across all MR.DIY branches nationwide.
Each of MR. DIY's stores shared one Yellow Basket of Love full of goodies and items to a chosen family beneficiar.  Earlier this year, MR. DIY also brought back "The Good Bag" CSR campaign encouraging to buy reusable eco bags. Proceeds of the sales were given to partner beneficiaries SOS Children's Villages, Great Oak Manor, and World Vision Philippines – which are all focused on supporting vulnerable Filipino Children.
Upholding the Pasalubong shopping tradition
Through the years, pasalubong shopping has become synonymous with Duty Free shopping, thanks to the country's overseas Filipino workers (OFWs) and balikbayans who have made homecoming gifts a Filipino tradition.
Duty Free Philippines Corporation (DFPC) was created to primarily meet the international traveler's Duty Free shopping needs. As travel and tourism are now regaining its pre-pandemic state, DFPC is all set to expand its operations to recapture the market.  Aside from the two Manila downtown malls, Fiestamall and Luxe, DFPC has arrival and departure outlets at the Ninoy Aquino International Airport (NAIA) terminals and at the Mactan Cebu International Airport (MCIA). Recently, DFPC has set up stores at some of the country's top tourist destinations.  Tourists can now shop at the Duty Free departure store at the Kalibo International Airport after their vacation in Boracay, while travelers to Iloilo can drop by the arrival Duty Free outlet at the Iloilo International Airport. 
Duty Free shopping will be available to tourists and guests at the Hilton Hotel in Clark, Pampanga this December 2022.
 True to its newest tagline "Only the Best", DFPC is determined to be the country's BEST travel retailer by offering only the BEST products and service to its customers.  All its efforts are geared for DFPC to regain profitability and hence be able to contribute to the government's tourism projects.
Partnership to advance cultural preservation initiatives

Baguio Museum Executive Director, Ms Stella Maria L. De Guia and SM Supermalls President Mr. Steven T. Tan seal the agreement.
SM City Baguio, an avid supporter of the City's commitment to the preservation of Cordillera art and culture, has partnered with the Baguio Museum to further preserve and promote the city's vast cultural heritage through technology. Through SM's donation of Php 500,000, the Baguio Museum personnel and youth volunteers will undergo audio-visual training to digitize and preserve the museum's art collections, cultural artifacts, and data.
The turnover ceremony for the project gathered advocates of Baguio's cultural preservation, members of the Baguio Museum Board of Trustees, the Department of Tourism- Cordillera Administrative Region Office, as well as members of academic institutions such as University of Baguio and Baguio City National High School.
"At SM Supermalls, where we hold heritage, preservation, and culture in very high regard, we look forward to working with you towards the sustainable development of our beloved Baguio City," said SM Supermalls President Steven Tan.
At SM, supporting the preservation of art and culture is essential in bridging the stories of the city's past and future, providing a platform for artists of all generations. Today, SM City Baguio continues to spearhead activities dedicated to cultural preservation by providing spaces where Cordilleran art and heritage can be celebrated and made accessible to a wider audience.
Ayala recognized for uplifting Filipinos during the pandemic
Ayala Corp. is the only Philippine-based company under the conglomerate category to be included in the inaugural Steward Leadership 25 (SL25), an annual listing of 25 APAC-based organizations that showcased "notable efforts to create a collective better future for stakeholders, society, future generations, and the environment."
SL25 cited the critical role played by Ayala Corp. in helping the Philippines withstand the impact of the pandemic. Ayala has deployed over P24 billion for its holistic COVID response, covering employee and customer support packages, construction and capacitation of public health facilities, and addressing the urgent needs of the most vulnerable groups.
Ayala and 24 other organizations were honored at the Steward Leadership Summit held in Singapore on Wednesday. These 25 were selected from 95 submissions across the Asia-Pacific region. These organizations were chosen for their steward leadership strategy and actions in creating sustainable economic value, and all 25 organizations hold equal merit.
Presence and Presents
Apple premium reseller Power Mac Center (PMC) is launching its holiday promos and a special short film competition, wherein it will be giving away a brand-new iPhone 14 and more.
With the theme "Presence and Presents," PMC's holiday special has three parts: Unwrap Moments, a short film competition highlighting the power of the iPhone camera; Unwrap Dreams features a special selection of holiday deals on Apple and non-Apple products; and Unwrap Treats rewards loyal customers via an exclusive deal for 1 Infinite Access members.
PMC is also offering huge deals bundled with your Apple device purchases. Until Dec. 31, customers can enjoy up to 25 percent off on select premium iPhone cases and screen protectors when purchased with any participating iPhone 14 and iPhone 14 Plus.
PMC's participating premium partner brands are also slashing their prices up to a whopping 95 percent off on chargers, earphones, speakers, storage devices, and more.
Members of PMC's loyalty program 1 Infinite Access can get an additional 10 percent off and enjoy up to 95 percent savings on participating premium accessories at all PMC and The Loop stores.
Pasko sa Bahay ni Juan
Launching its Christmas campaign called "Pasko sa Bahay ni Juan," Habitat Philippines encourages Filipinos to start a tradition of giving back and help build resilient, sustainable communities by supporting programs for housing, community development, disaster response, hygiene promotion, and youth and volunteer engagement.
As part of its Christmas campaign, Habitat Philippines initiates partnerships with various corporations and establishments frequently visited by the public this holiday season.
Habitat Philippines has also thoughtfully curated its annual Christmas catalog that features donation vouchers equivalent to materials that can help build a home, Christmas baskets for families, a 'Gift of Hope' Certificate in honor of a loved one, and gift items that will help improve the livelihood of homeowners in Habitat communities.
Student case competition
IMA (Institute of Management Accountants), one of the largest and most respected associations focused exclusively on the advancement of the management accounting profession globally, is accepting entries for the 2023 IMA AsiaPac Student Case Competition now through Feb 3, 2023. University students in the AsiaPac region are invited to participate in this challenging but rewarding competition.
The competition presents students with an opportunity to interpret, analyze, evaluate, synthesize, and communicate a solution to a management accounting problem. Students across the Philippines and Asia Pacific will need to register and compete as a team of three to five members. Members of the group can be from different academic programs, but must all be from the same institution/university. As part of the case competition, teams need to prepare and present virtually to IMA members and distinguished business professionals.