Fintech Alliance.ph, 10×1000 Tech partner to Bring "Flex" Fintech Program to the Philippines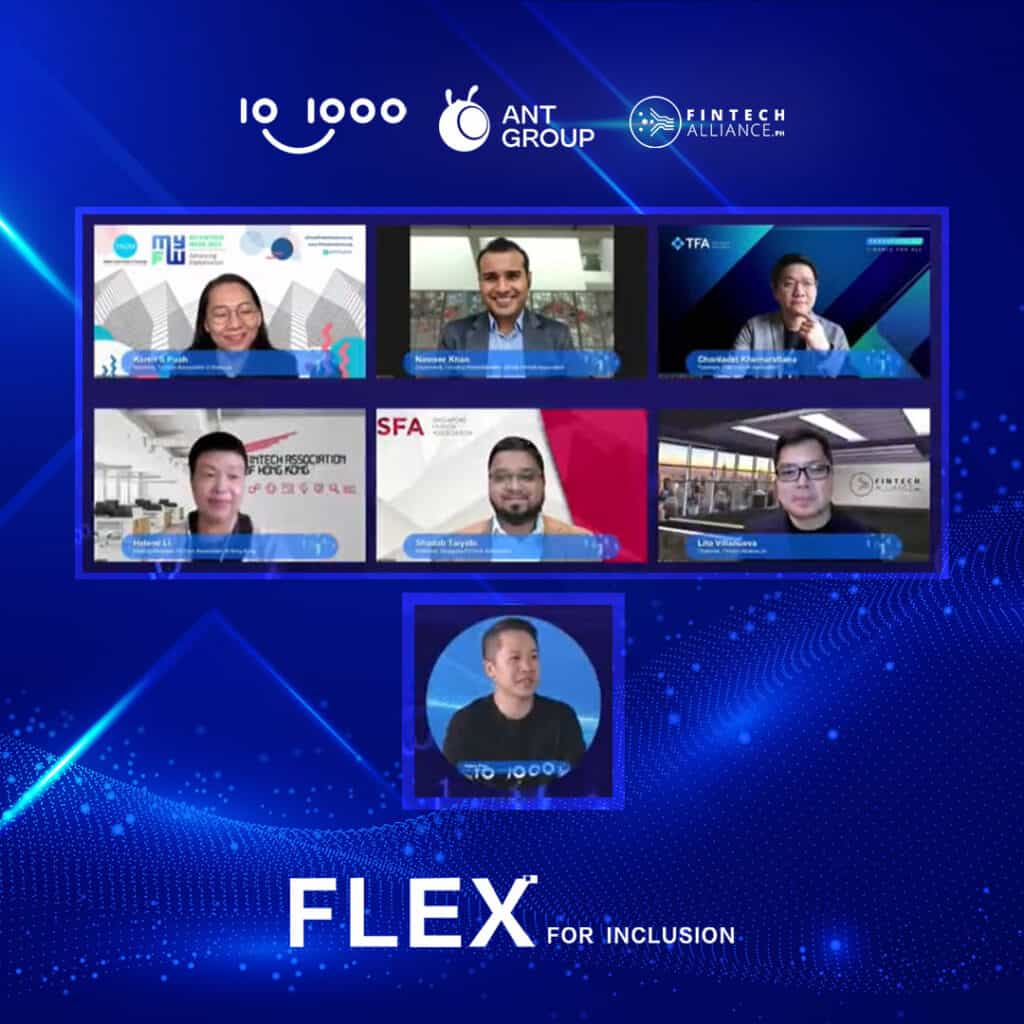 With the goal to bridge the digital skills gap to drive inclusion, fintech training platform 10×1000 Tech for Inclusion ("10×1000") today launched its latest global program – Fintech Foundation Program Flex, an online certificate program providing practitioners with the mindset, knowledge, and skills to become drivers of digital economic growth.
Fintech Alliance.ph will collaborate with 10×1000 to recruit 100 Flex learners, through its local members and partners including education institutions.
"The pandemic has reshaped the role of fintech in the Philippines. While businesses, especially those in the financial services sector, welcome the innovation brought on by fintech to enable operational agility, sustainability and efficiency, local consumers are also seen increasingly adopting digital financial services for added convenience. Such attitudinal and behavioral shift has led to the exponential growth over the past two years in digital payment transactions facilitated by fintech innovations", said Lito Villanueva, Chairman of the Fintech Alliance.ph and RCBC Executive Vice President and Chief Innovation and Inclusion Officer. 
He further added: "To sustain this rapid growth in fintech innovations and inclusive digital finance services, it is important to nurture local talents through continuous learning and development, in order to cultivate a progressive and creative mindset and to equip them with the latest trends and knowledge. In this regard, 10×1000 and its Flex program fit perfectly into the alliance's ongoing efforts in training and upskilling. I believe, together we will bring positive impact to the community." 
"We are delighted to join hands with the Fintech Alliance.ph to bring the 10×1000 training platform to learners worldwide, as we seek innovative approaches to meeting a common goal of bridging the digital skills gap," said Eric Jing, Chairman and CEO of Ant Group, owner and operator of digital payments platform Alipay. "I am excited that learners from 10×1000's new Flex program will gain the fintech knowledge they need to support their communities, and help bring us closer to meeting the UN Sustainable Development Goals (SDGs). "
The partnership with Fintech Alliance.ph is part of 10×1000's ongoing effort to deepen its collaborations with partners worldwide. Globally, 10×1000 has also forged partnerships with the IFC, United Nations Economic Commission for Africa, UN World Food Programme, SME Finance Forum Managed by the IFC, Dubai International Financial Centre, MDEC, KPMG and fintech associations from Hong Kong, Malaysia, MENA, Singapore and Thailand to recruit Flex learners.