Mapúa and Cambridge Centre for Alternative Finance joint program poised to advance fintech industry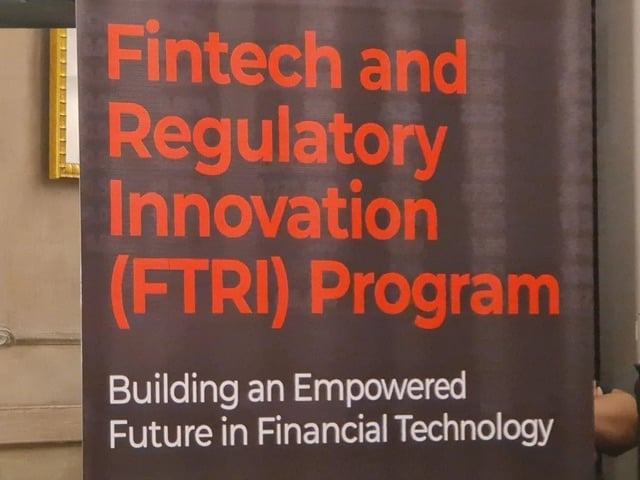 By: Aci Girl
Source: Aci Girl
Mapúa University has led the charge in elevating the country's financial technology (fintech) segment with its new Fintech and Regulatory Innovation (FTRI) program, with content powered by the Cambridge Centre for Alternative Finance (CCAF) of the University of Cambridge Judge Business School, and in partnership with Fintech Alliance.Ph (FTAP).
Mapúa's FTRI program is the first off-campus Cambridge Fintech and Regulatory Innovation in the ASEAN region that has localized content tailored to the Philippine setting.
The online tutor-led program, which runs for nine weeks, will enable senior policymakers, central bank regulators, security agencies, and finance officers to formulate evidence-based regulatory, supervisory, and policy responses that can manage the growth and utilization of fintech.
"Given the breadth and widespread acceptance of fintech systems in the local and international market, we, at Mapúa, believe that the program we are offering can help senior policymakers, administrative officials, and key leaders more effectively direct and oversee the fintech sector," said Dr. Reynaldo B. Vea, president, and chief executive officer of Mapúa University. 
"We hope that through Mapúa's Fintech and Regulatory Innovation (FTRI) program, which is powered by CCAF of the University of Cambridge Judge Business School, and in partnership with FTAP, we can help enable the administration and business leaders to create standardized measures, and appropriate safety nets that will safeguard the economy, enterprises, and consumers as fintech continues to evolve and grow," he added. 
Unlike other programs that only teach fintech fundamentals, the university's FTRI certificate course tackles hard-hitting regulation concerns such as regulatory responses, innovation offices, regulatory and supervisory technologies, regulatory reforms, and international cooperation.
It will also cover essential topics such as fintech innovation, digital assets, digital lending and capital raising, regulatory technologies (Regtech), insurance technologies (Insurtech), and a capstone project. 
"The idea for this course is an outcome of conversations we've had with regulators over the past few years about a dilemma we felt they were increasingly struggling to resolve. They recognize that technological innovations can introduce new risks within the financial system. A fundamental challenge in resolving this dilemma is a growing knowledge gap between technological innovators and regulators about the technologies and business models introduced by fintech", said Prof. Robert Wardrop, Director & Co-founder of CCAF.
"This program is unique because we bring together industry practitioners, regulators, and policymakers, as well as academics in the field. We will explore and gather perspectives from different countries in relation to fintech market development enabling participants to find the answers to challenges they face in their jurisdiction", he added.
The fully online program will have a one-hour synchronous class once a week and asynchronous lessons for the rest of the week. It will commence in April 2023 and conclude with capstone project presentations by June 2023. At the end of the program, successful graduates will receive a certificate from Mapúa University, bearing the names of CCAF and FTAP. Aside from the application form, interested participants should submit an endorsement letter from their employers. For inquiries on the FTRI program, please email [email protected]. 
Mapúa University is the leading technological and engineering university in the Philippines. It is among the four Philippine universities listed in the Times Higher Education (THE) World University Rankings (WUR) 2023..