RCBC exec, fintech industry champion named 'Digital Leader of the Year'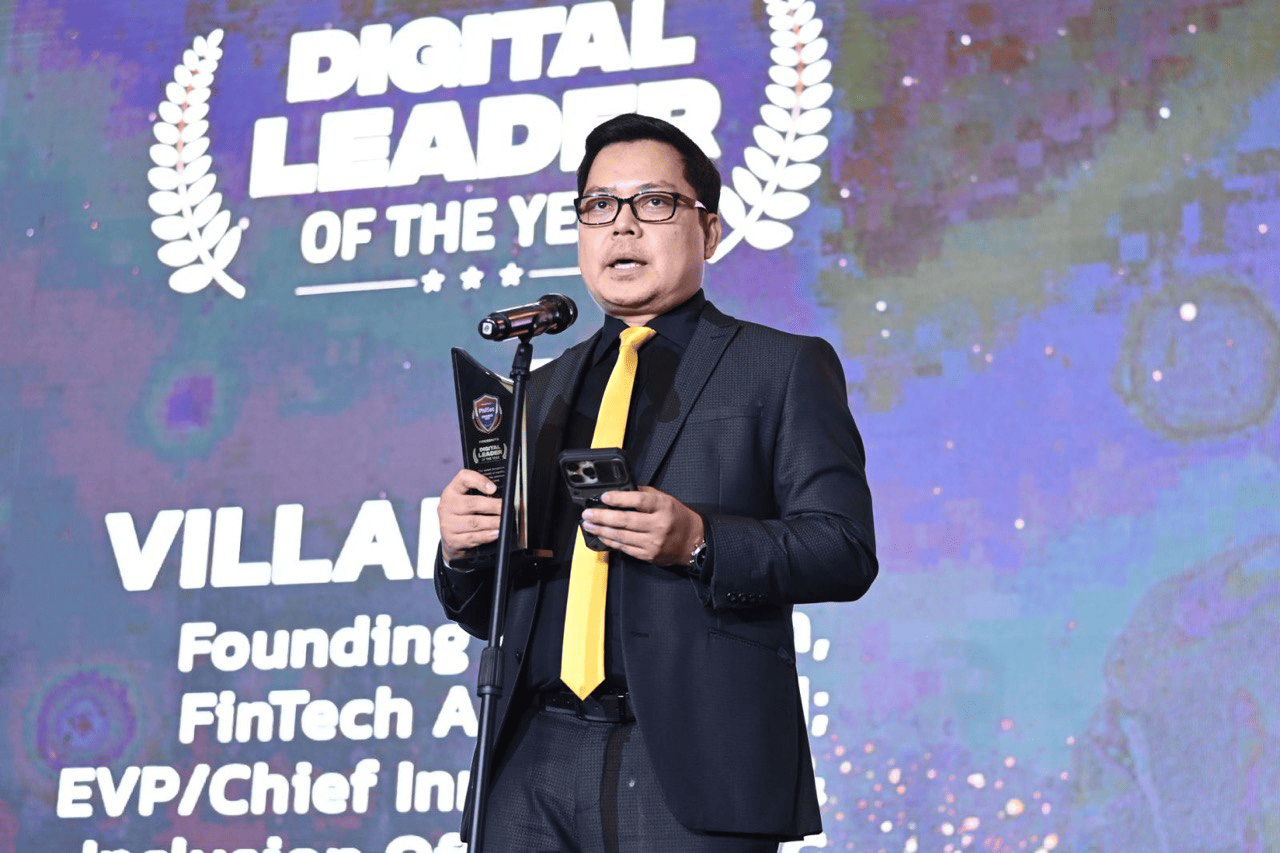 By: MB TECHNEWS
Source: mbtechnews
Leading digital finance thought leader  Lito Villanueva, founding chairman of Fintech Alliance.PH, the Philippines'  largest digital and fintech association, and Executive Vice President and Chief Innovation and Inclusion Officer of Rizal Commercial Banking Corporation (RCBC), was hailed as "Digital Leader of the Year" at the PhilSec Awards 2023 held last July 6, 2023 at the Sofitel Philippine Plaza Manila.
Villanueva's recognition stems from his unwavering commitment to advancing cybersecurity in the Philippines, notably through Fintech Alliance.PH's recent initiative, the #WagMagpalokoMagingScamAlerto consumer education campaign. The industry-led nationwide  campaign enabled a multi-stakeholder approach to promote education and awareness amongst  Filipinos on how  to protect themselves against scams and digital threats, and to bolster cyber resilience and consumer protection. It was led by FinTech Alliance in partnership with campaign collaborators led by former Bangko Sentral ng Pilipinas Governor Felipe Medalla, government agencies, civil society, consumer groups, and media.
RCBC's massive digital transformation was accelerated by Villanueva through its "innovations with empathy" initiatives by scaling  life-enabling inclusive digital financial services especially for financially-excluded areas. He spearheaded RCBC's award-winning and pioneering digital finance services such as the RCBC Digital, a one-stop-shop digital banking app; RCBC DiskarTech, the country's first multi-lingual financial inclusion mobile app with Taglish-Cebuano languages; RCBC ATM Go, the country's first neighborhood ATM and largest last mile mobile ATM network; and RCBC MoneyBela Barangayan Banking; the first physical-digital or phygital blending banking experience initiative launched in rural communities.
PhilSec Awards honors industry experts who have demonstrated exceptional leadership, vision, and groundbreaking work that has propelled the country's cybersecurity landscape forward. The nominees were judged by a distinguished jury panel comprising of Col. Joey Fontiveros, Deputy Regiment Commander, Philippine Army; LCol Francel Margareth Taborlupa, Battalion Commander of Philippine Army, Armed Forces of the Philippines; Dr. Mary Joy Abueg, President of National ICT Confederation of the Philippines; Former Assistant Secretary Allan Cabanlong, Cybersecurity & Enabling Technologies, Department of Information and Communications Technology (DICT), and Ms. Mel Migrino, Chairman and President of Women in Security Alliance Philippines.
Villanueva said that the accolade is a testament to the diligence of the country's digital  players and organizations in ensuring that consumers are safe, protected, and valued, while encouraging and motivating them to continue trusting and integrating digital finance into their everyday living.
"This recognition is a manifestation of the commitment and resilience that every industry player has invested to ensure that every Filipino consumer is enabled, engaged, and empowered to fight against cybercrime, cyber fraud, and any form of cyber attack that compromises their wealth, safety, and privacy," said Villanueva.
"Most importantly, this is another proof that our relentless commitment to safeguarding the digital well-being of every Filipino is not only visible but deeply felt by those we aim to protect. The impact of our efforts inspires more of our kababayans to place their trust, dreams, and aspirations into digital finance, with the highest hopes that they will achieve their fullest potential and contribute to the welfare of their families and communities," added Villanueva.