Joint Statement of Support: OPEN ACCESS IN INTERNET SERVICS ACT.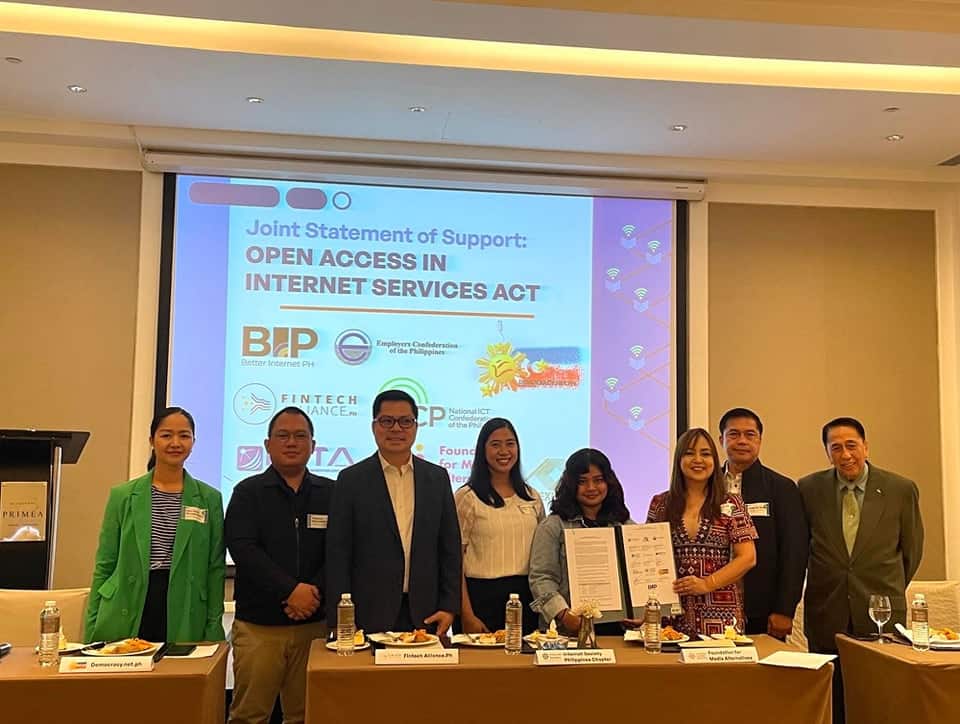 By: Philippine Chamber
Source: philippinechamber
Business and civil society groups join hands in championing the Open Access in Internet Services Act (OAIS) bill. The bill is seen to address the country's broadband infrastructure gap by lowering barriers and cost to market entry of Internet network operators through a simplified registration and qualification process, and by making broadband network deployment faster and more efficient through infrastructure sharing and streamlining of approval process of permits. The measure, which has been passed on third reading by the House of Representatives in December, is now under review by the Senate Committee on Science and Technology. The group seeks to see the inclusion of the measure among President Bongbong Marcos' priority bills in his 2nd State of the Nation Address and for the Senate to fastrack its approval. Signatories include the Philippine Chamber of Commerce and Industry (PCCI), Philippine Exporters Confederation (PHILEXPORT), Employers Confederation of the Philippines (ECOP), National ICT Confederation of the Philippines, Fintech Alliance.PH, Philippine Cable Television Association Inc., Internet Society-Philippines Chapter, Foundation for Media Alternatives, Democracy. net. Ph and Better Internet PH.