Unifying Innovators: FinTech Alliance and Gorriceta's Law x Tech Summit Partner for 2023 INDX 3.0 Summit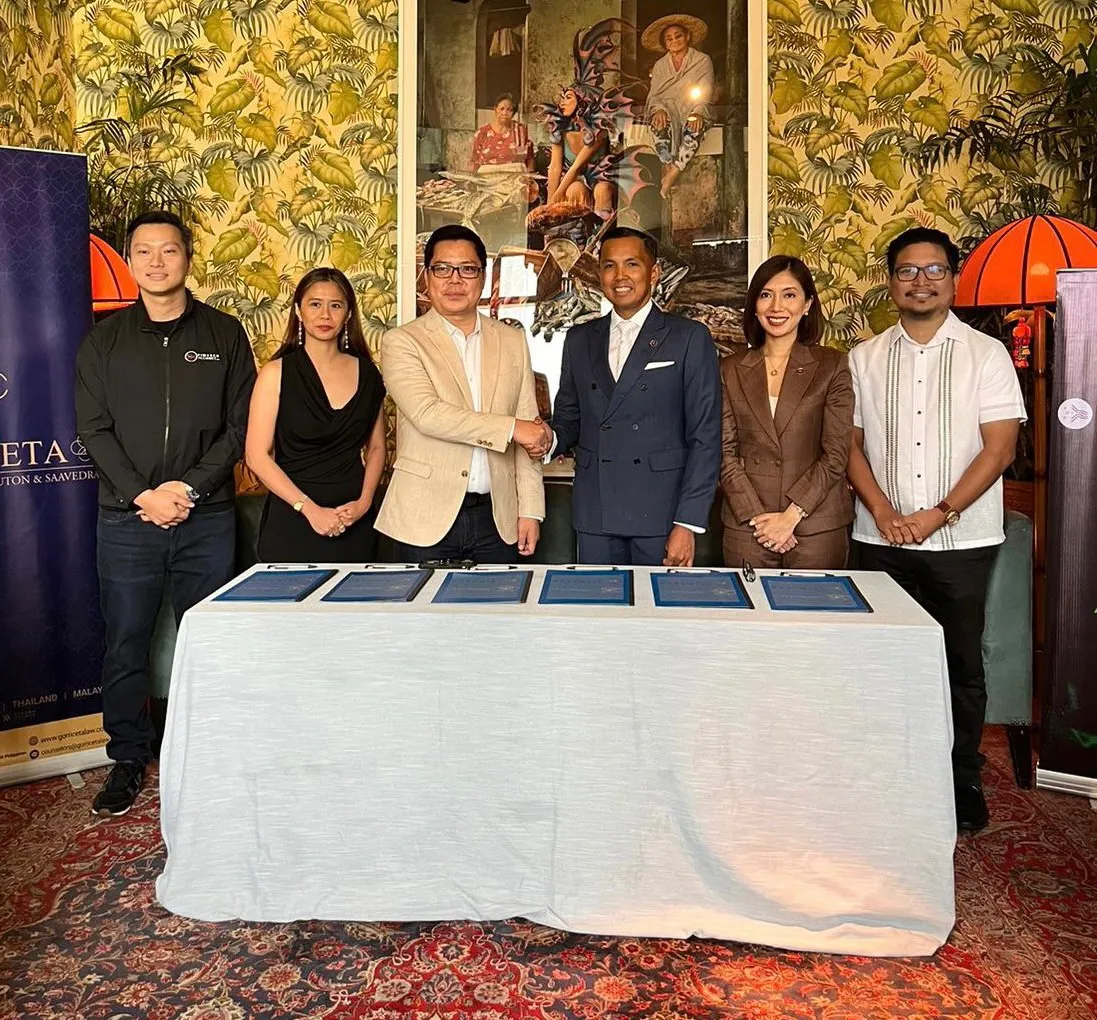 In a momentous step for the Fintech industry, the long-awaited partnership between the FInTech Alliance PH flagship Inclusion and Digital Transformation (INDX) Summit and Gorriceta Africa Cauton & Saavedra's (Gorriceta) Law x Tech Summit was solidified on June 8, 2023. Esteemed industry figureheads—Lito Villanueva, Founding Chairman of Fintech Alliance and Executive Vice President and Chief Innovation and Inclusion Officer of RCBC, Martha Borja, Country Head of Grab PH Financial Group, Atty. Mark S. Gorriceta, Managing Partner of Gorriceta. Witnessing the signing event were FinTech Alliance Trustees Magellan Fetalino, Alternative Finance Head of UBX and Edison Tsai, Executive Director of SeedIn, and Atty. Kristine T. Torres, Junior Partner of Gorriceta.
The highly anticipated event will take place on August 7 to 8, 2023, at Shangri-la the Fort, Manila. This extraordinary convergence of expertise and insights promises to unleash a monumental influence, heralding an era of groundbreaking impact on the FinTech industry.
The INDX Summit is celebrated for its role in convening forward-thinking leaders from the Philippines, shining a spotlight on the tremendous growth and success of the FinTech industry not only in Southeast Asia but globally. Adding to this synergy, Gorriceta's Law x Tech Summit, lauded as the Philippines' premier Law & Tech event for four consecutive years, tackles the rapidly shifting legal and regulatory landscape driven by technological innovation. Among its INDX 3.0 partners include the Singapore FinTech Association, Invest HK, Mastercard, and the South Africa-based Alliance of Digital Finance Associations, among others.
With Gorriceta standing at the forefront as the leading law firm in the Philippines in the areas of Technology and Innovation, this collaboration promises to trigger a seismic shift in the FinTech sector. Gorriceta is fully devoted to fostering a flourishing digital economy in the Philippines by diligently bridging the gap between law and technological innovations, recognizing the crucial role this plays in driving transformative progress in today's digital economy.
Fintech Alliance PH is the Philippines' first and largest fintech and digital association comprised of almost 100 corporate members generating combined digital financial transactions in excess of 95 percent. It institutionalized Asia's first industry-led code of conduct and code of ethics. Recently, the FinTech Alliance also rolled out the industry-led multi stakeholder nationwide consumer cybersecurity awareness and education campaign with Bangko Sentral ng Pilipinas Governor Felipe Medalla and a number of government agencies, industry players, civil society, and media during its 2023 General Membership Meeting.
This historic alliance signals a new chapter in the Philippines' digital economy by encouraging greater cooperation and accelerating digital innovation to unprecedented heights.