Entering the Hong Kong Fintech Market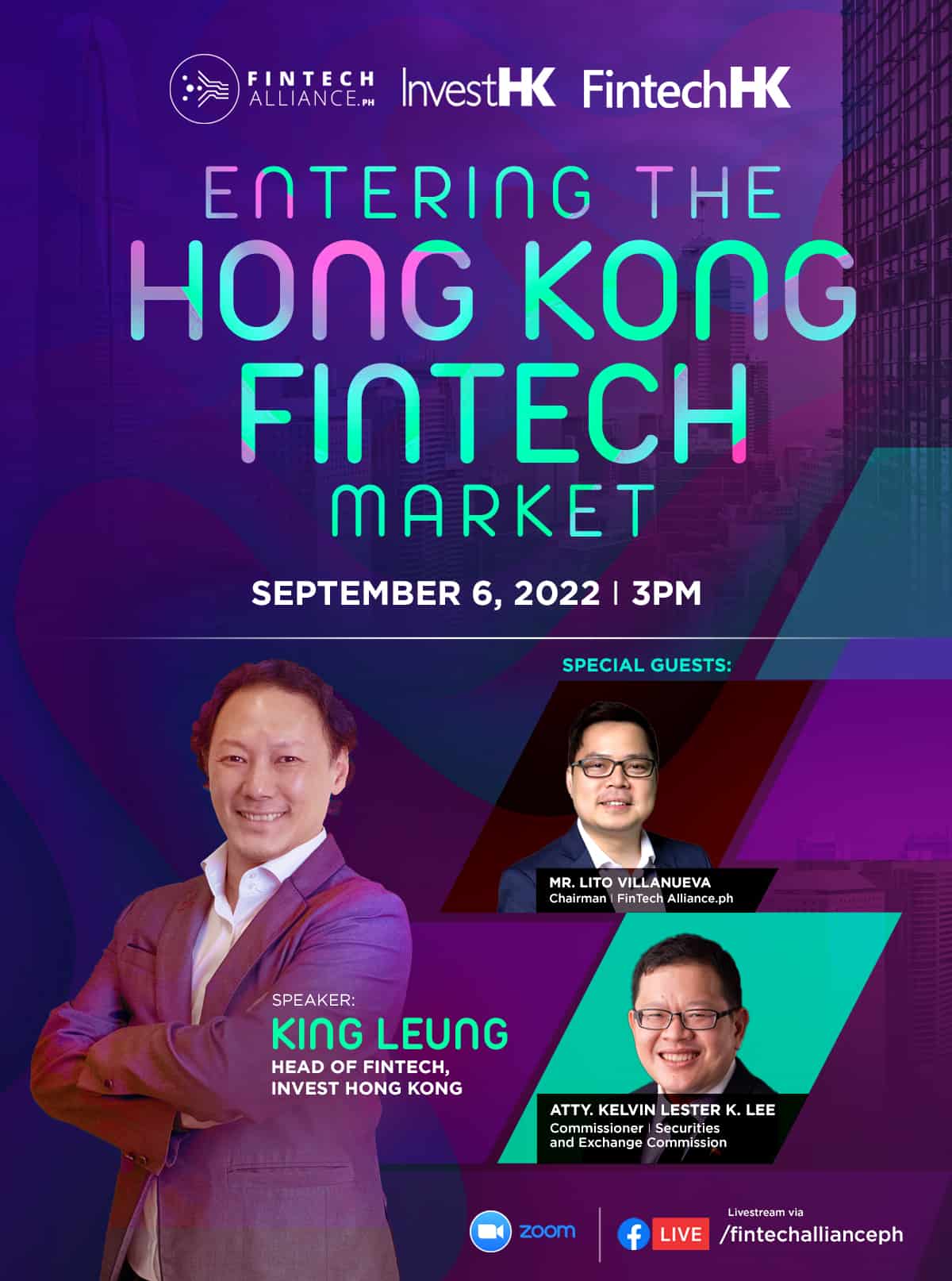 Hong Kong is one of the three global financial centers & has long been known as the heart of the innovation scene. Their fintech ecosystem is experiencing a spur of growth, positioning them as a world leader in fintech, artificial intelligence & related innovations.
Hong Kong offers Fintech companies a world-class business environment, unmatched financial & operational support, significant local & regional markets, & an excellent technical infrastructure that supports innovation & business on a global scale.
For all Filipino Fintech companies looking to utilize HK as a scaleup launchpad to expand into the Asian markets, join our webinar on Sept 6 from 15:00 – 16:000 HKT to learn about the Hong Kong fintech scene & business opportunities.
The speakers will also introduce the Global Fast Track program, BFSI Accelerator program, a platform that brings together the world's innovative fintech companies that already have commercial customers in their home market and beyond to showcase their business solutions and connect with regional corporates and investors. which fosters fintech adoption by major financial institutions.