Economist eyes sustained growth in PH manufacturing PMI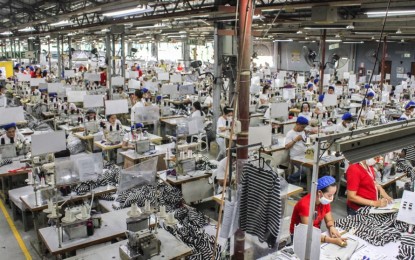 by: Joann Villanueva, Philippine News Agency
source: https://www.pna.gov.ph/articles/1185209
MANILA – An economist forecasts continued improvement of the Philippines' manufacturing purchasing managers index (PMI) as the government sustains reopening the economy.
The country registered another increase in manufacturing PMI last September to 52.9 from 51.2 in the previous month, which Rizal Commercial Banking Corporation (RCBC) chief economist Michael Ricafort traced to some manufacturers' decision to increase production activities ahead of the seasonal hike in demand during the holidays.
A PMI index of above 50 indicates expansion while figures below 50 show contraction.
Ricafort said the latest manufacturing PMI is the eighth consecutive rise and is the highest increase in three months, as well as among the highest before the lockdowns in March 2020.
He said resumption of operations of the tourism sector, along with the start of face-to-face classes, also benefited the manufacturing sector.
Other plus factors are the jumps in exports and imports as well as the rise in foreign direct investments, he added.
Ricafort said recovery of employment in both the agriculture and manufacturing sectors, which account for at least 40 percent of jobs in the country and around 40 percent of domestic output, is also helping the manufacturing sector.
He said the manufacturing sector is being burdened by the elevated inflation rate, rise in interest rates, weakening of the peso against the US dollar, and threats of recession in the US.
"Going forward, the manufacturing gauge could still improve further in the coming months in view of the further easing of more areas to Alert Level to lowest 1 for Metro Manila and more areas since March 2022, further pick up in local and foreign tourism, and resumption of in-person schooling after the accelerated administration of vaccine booster doses," he added. (PNA)